Just Arrived!
New Porsche Design sunglasses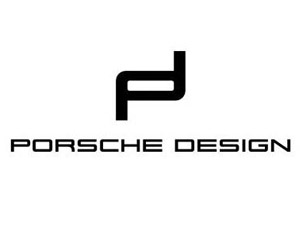 About Our Range Of Sunglasses
Street-cred or ultra violet protection?
Cool on the beach or hot on the piste?
Rock Chick or Houte Couture?
Today with increased leisure time and foreign travel sunglasses are a vital part of eyecare. Modern quality sunglass lenses give great comfort from glare and visible sunlight and also protect the eyes from the harmful ultra violet rays of the sun.
Different lenses are available for different situations and environments, for example driving, skiing or sports use. Ultra violet protection can also be incorporated into non-tinted lenses. If you wear prescription glasses for driving it is very dangerous to substitute them for non-prescription sunglasses……but we are often shocked by how many people do. Don't take the risk, invest in some prescription sunglasses, there is a such a great choice available.
We are a major stockist of
Oakley Sunglasses.
Many are available to be made into prescription, including some of the more sports specific range such as golf, cycling, tennis etc.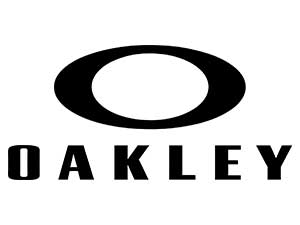 Introducing REVO LensesLIGHT MANAGEMENT SYSTEM™ (LMS)
REVO lenses manage the full spectrum of light – blocking out the bad and allowing in the good. All REVO lenses are 100% polarized. REVO lenses selectively manage and filter all light in the color spectrum, with emphasis on blue light/HEV light.
Revolution RXTM Program: The Revo Light Management System™ and Revo High-Contrast Polarization™ technology is now available in an official original equipment RX™ program, delivering the same performance as our signature non-prescription lenses. Revo RX™ features all the benefits of our LMS™ technology including our heritage Revo mirror coatings.
Authentic REVO Mirror Coatings: Developed from NASA technology used on space camera lens coatings, telescopes, satellite protection and space walks, these coatings represent the best in high-tech performance. REVO sunglass lenses feature between 8 and 12 layers of coatings. Backside Anti-Reflective Coatings also eliminate light that can be reflected or bounced off the inside of lenses and back to the eye.
Authentic REVO Oleophobic Coating: A permanent coating that repels virtually anything – water, oil, sweat, dirt, dust, ink or even a fingerprint.
Subsurface Protection: Surface scratches can allow UV rays to penetrate through the lens and harm the eyes. Our advanced deep tinting process prevents penetration of UV rays and provides protection to ensure surface scratches do not affect the lens protective performance.
Lens Materials: REVO uses Serilium™ Lenses – an exclusive lightweight, shatterproof lens formulated of polycarbonate and Crystal Lenses – a higher form of Crown Glass, REVO Crystal lenses are scratch resistant and are ground and polished to about the same standard as a camera lens.
Sunglasses For Children
Sunglasses for children are so important as it is known that the greatest absorption of the harmful UV rays occurs at an earlier age, and as this is known to be the greatest single cause of cataracts at a later age, then the protection from UV earlier is more important than we all think. We carry good quality children's ranges from:-
Affordable Prescription Sunglasses And Lenses
We have THREE great ranges of sunglasses which are affordably priced both with or without prescription.
There are numerous styles in each range, including rimless, metal and plastic frames. A selection of tints is also available, including fashion hues, mirror tints, polarized and photo chromatic.
Prices start from £30 with non-prescription lenses and from £65 with prescription single vision lenses, £95.00 for bifocals and £105 for varifocal lenses.
And remember, with your 25% discount on a second pairs of spectacles, these sunglasses present fantastic value.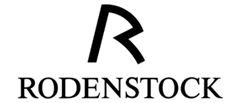 Rodenstock protect new collection now available
Prices ranging from £119 complete and come in great fashionable eye styles and quality frames one expects from Rodenstock

Rodenstock protect new collection now available
Prices ranging from £119 complete and come in great fashionable eye styles and quality frames one expects from Rodenstock
All these above are part of our all inclusive range – but most of the designer sunglasses that we stock are now able to have prescription lenses glazed to them. These include:
The INFACE range from Denmark offer very fashionable styles in metal and plastic and are exceedingly good value for the quality of manufacture and design.
For high fashion ladies frames we also have FIORELLI from Italy – beautifully made acetate frames of distinction and again all set at the price of £99 including single vision prescription lenses.