Eye & Vision Health
The Clearest, Sharpest Vision Is Here. DNEYE Scanner For Ultimate Clarity And Contrast Of Vision
The Eye Examination
Your eye examination will take approximately 30 minutes and will be carried out by one of our qualified optometrists who will be pleased to answer any questions that you might have.
Our professional care does not finish at the end of the eye examination.
Following your eye examination one of our Dispensing Opticians will advise you on the various ways we can satisfy your optical requirements according to you lifestyle. This will include, not only, differing designs of spectacle lenses and frames but also contact lenses and sunglasses, We are here to help'style' frames for you
If at any time you have concerns about your eyes or your vision our professional staff will be pleased to give you the appropriate advice and help
At the start of the examination the Optometrist will discuss with you: –
Any concerns that you may have concerning your eyes or your vision
Any symptoms that you are having
Your visual needs in relation to your work, hobbies, and lifestyle
During the examination, the Optometrist will determine the general condition of your eyes. A full range of tests and procedures will be carried out which will include:
The examination of both the interior and exterior of the eye and the lidsIf you are over the age of 40 the pressure inside the eye will be examined.
Where necessary your field of vision will be checked:
Your standard of vision both without spectacles and with any existing spectacles will be measured
Using a combination of instruments and lenses we will determine if an optical prescription is required
This result will be refined by asking you which lenses give you the best standard of vision
The way in which your eyes work together will be assessed The option of Ocular Coherence Tomography to accurately record and measure the critical back retina area (£10 surcharge applicable) This is the most technically advanced scan to date. Lee Gilbert says" I recommend this to all patients over 40 or where thee is a need to accurately record the retinal area for possible changes- especially with conditions such as glaucoma AMD and diabetes."
At the end of the examination when all the relevant tests have been completed the Optometrist will: –
Explain the results of the examination and advise you on whether or not a new or changed prescription is required.
Advise you on appropriate spectacle and contact lenses for your individual requirements
Recommend when you should have your next examination
Answer any questions you may have
Issue you with a prescription for spectacles if these are required.
retinal imaging and ocular coherence tomography
The Clearest, Sharpest Vision Is Here.
DNEYE Scanner For Ultimate Clarity And Contrast Of Vision
We now have installed the latest in high technology instruments to measure the eye perfectly for the best possible vision results-to see clear crisp vision when looking in the distance, better for intermediate and near vision where vision can be improved by up o 40% when reading in the near zone of the best quality varifocals. This is a combination of the new DNEYE SCANNERand the supremely accurate dispensing measurements from the IMPRESSIONISTdispensing tool. We are the first practice in Wales to have this newest technology!
The Rodenstock Eye Lens Technology sets new standards in the field of made to-measure lenses. With EyeLT® and Impression® 2 and Multigressiv® lenses it is now possible to exploit 100% of your visual potential.
The key to this is high-precision measurement with the newly developed Rodenstock DNEye® Scanner. It provides a comprehensive individual assessment of your entire visual system, as well as the brightness-dependent changes of the pupils which allows you to use 100% of your visual potential.
The result is particularly evident in progressive lenses, but also with single vision or occupational lenses: Customisation Impression® 2 and Multigressiv® lenses that are tailored to each individual visual point perfectly to your eye. For maximum comfort and best compatibility.
Branded spectacles from Rodenstock. Then when this information is electronically built into the spectacle lens it is enhance further by the most accurate of dispensing measurements taken by the Impressionist instrument.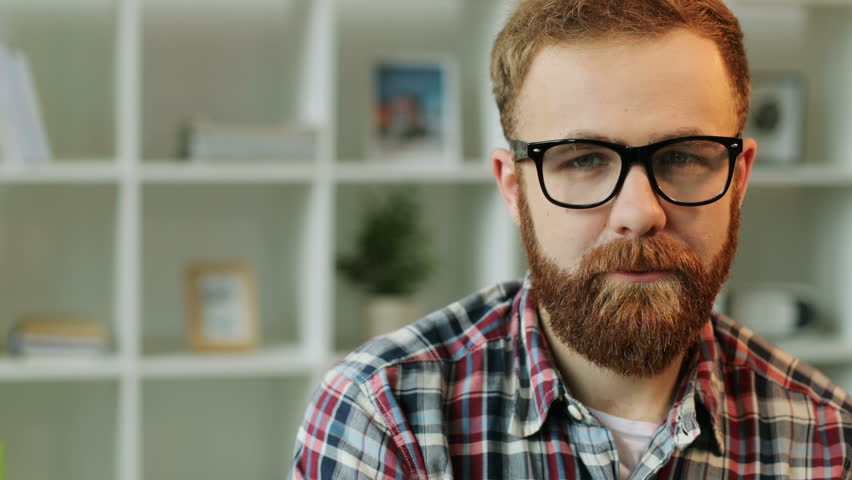 The health of your eyes is as important as all your healthcare, which is why that throughout all aspects of your visit to our practice you will be seen by fully qualified staff at all levels – but more importantly personally advising which is the best solution to YOUR optical needs – whether it be with spectacles frames or lens choice or contact lenses or laser surgery.
Following your eye examination one of our Dispensing Opticians will advise you on the various ways we can satisfy your optical requirements according to your lifestyle. This will include, not only, differing designs of spectacle lenses and frames but also contact lenses and sunglasses. We are here to help 'style' frames for you as we can offer our style consultation appointment to individually style the most appropriate frame for your needs and possibly offer some alternative ideas that you may not have thought of.
If at any time you have concerns about your eyes or your vision our professional staff will be pleased to give you the appropriate advice and help.
Visual Dyslexia
We are the only practice in South Wales that has invested in the latest technology to assess Visual Perception Problems.
Orthoscopics is the assessment to find if a patient suffers from visual perception problems or difficulties. This is carried out by Ian Chalmers and would take approximately 1 hour. It is not covered for by the NHS, and the fee for this is £50.
The assessment is firstly to find out what type of visual perception difficulty someone is having. Next we assess the best colour response for the eyes throught the advanced "read-eye" instrument and then we can proactively provide the perfect filter (coloured lenses or overlays) to match this.These are precise narrow band coloured filters not like standard tints.
Its uses and benefits range from younger patients having difficulty with reading and writing, to dyslexic and dyspraxia. It can also be used to help migraine sufferers and relieve visual stress which can come from numerous causes, especially whilst using a computer for extended periods of time.
We are not trying to "sell" these lenses. We only want people to use the coloured lenses where it is shown that they have visual perception queries and WILL benefit from their use.
LASER VISION CORRECTION
Millions of people worldwide have now had their vision corrected by LASER treatment. At Chalmers Opticians we realise your desire to receive only the best treatment possible delivered by a surgeon that really cares. Let us explain why we are in partnership with ADVANCE VISIONCARE and why we believe it is the only choice for you.
Chalmers Opticians together with the Advance VisionCare clinic in Harley Street, now offer laser eye treatments. There is no better treatment available today, with most patients no longer being dependant on spectacles or contact lenses.
Highly experienced surgeon, exclusive to Advance VisionCare – over 8,000 successful treatments
Treatments personalised for each eye to give you optimum vision correction
The latest wavefront technology, equipment and techniques
National care standards Commission approved
High levels of patient satisfaction 98.8%
Complete transparency on success rates and the facts about refractive surgery
Extensive pre & aftercare rates and the facts about refractive surgery
Extensive pre & aftercare programme
All-inclusive treatments ensuring no financial surprises
Am I Suitable For Treatment?
With the Advance Vision Care personalised vision treatments you have an even better chance of being suitable than ever before.
Who Can Benefit From Treatment?
Zyoptix personalised vision treatments remove less tissue than standard LASIK. This means that the healing rate is faster and more patients can be successfully treated – such as those with higher prescriptions or thin corneas.
Whether you think your prescription is too weak or too strong, or you have been refused treatment previously through another clinic – you may be pleasantly surprised at what we could do for you.
You MAY Be A Good Candidate If:
You are short-sighted (myopic) Up to -12.00D
You are Astigmatic – Up to -5.00 CYL
You are over 21 & with a stable prescription
You have Healthy Eyes and good general health
You have been refused treatment by another clinic
Making Your Choice Easier
The outstanding combination of quality patient care you have come to expect from us, together with the expertise of one of the UK's most experienced consultant refractive surgeons means you can confidently rely on our treatment to achieve the excellent result you want.
Trust The Experts
Benefit form receiving friendly, unbiased advice from an experienced optician you can trust, together with exceptional care and surgical expertise from our Harley Street Clinic. The treatment takes place at the Advance VisionCare clinic using the latest technology and the skills of our full-time refractive surgeon Mr C.T. Pillai, although the initial assessment and aftercare will be carried out at our practice in Cardiff.
Your eyes are as individual as your fingerprints… They deserve Individual treatment
Chalmers Opticians in partnership with Advance VisionCare treat all our patients as individuals, providing treatments that are customised for your eyes only.
Advance VisionCare Is Different
We will take time to reassure you at every stage of your comprehensive consultation. You will be introduced to your surgeon who will inform you about what results you can expect.
Treatment will only take place once, after a consultation with you, we are confident that it will be suitable for you. The same high levels of care and understanding continue throughout our comprehensive aftercare programme.
Highly Qualified And Experienced Surgeon
Our medical Director and full-time surgeon Mr C.T. Pillai MD DO FRCS FRCOphth is UK and USA licensed and is one the UK's most experienced and highly trained consultant refractive surgeons.
All laser vision correction procedures are exclusively carried out by Mr. Pillai, who holds one fellowship in laser refractive surgery and one in cornea surgery.
What Is LASIK?
LASIK (Laser Insitu Keratomileusis), is a highly successful and popular procedure for vision correction that has been available for over ten years.
Advanced Form Of Wavefront Guided LASIK
We provide an outpatient treatment using the latest 'wavefront' technology called Zyoptix, that is customised for your eyes and which is virtually painless. Zyoptix personalised vision treatment has the same basic procedures as standard LASIK, but uses extra diagnostic information specific to every patient's eyes via the Zyware Aberrometer.
This sophisticated scanning device detect and maps all optical imperfections (known as aberrations) within your eyes and then creates a customised treatment to remove or compensate for them.
Excellent Quality Of Vision
Quality of sight is not just about sharpness of vision but also how you see in varied light situations, such as driving at dusk. Zyoptix is clinically proven to produce an unsurpassed quality of vision in all lighting conditions compared to standard LASIK.
What Laser Eye Treatment Does NOT Correct
As a natural part of aging, everyone will require glasses for close-up activities (presbyopia). Although we cannot correct this, those requiring distance vision correction may still benefit from the treatment.
Zyoptix treatments are not currently available to correct long-sight, however Advance VisionCare does offer alternatives for prescriptions of up to +5.00 D. Our expert will be happy to discuss the latest options.
Please feel free to enquire into the possibilities for yourself at our practise at any time. If you are interested in having a full pre-assessment examination then it is currently carried out FREE OF CHARGE and you have no obligation to continue. In fact we insist that you are provided with ALL the information first BEFORE the decision is taken.
What's Involved? – A Patient's Journey
A series of simple eye tests, a short, virtually painless procedure and you could be enjoying the benefits of natural, unaided vision – it's surprisingly easy.
Initial Assessment And Consultation
Our opticians will discuss the procedure and counsel you on any complications. An appointment will then be made to assess your suitability for treatment at the prestigious Harley Street clinic.
At Chalmers Opticians our expert staff will discuss the test results with you and decide whether you are suitable.
Treatment
The short procedure takes place at the state of the art Advance VisionCare clinic where a thin hinged flap is created on the cornea. It is carefully folded back to allow the tissue of the cornea to be re-shaped by our special laser which traces the eye to ensure accuracy time after time.
Following treatment, the flap is gently folded back into its original position and heals naturally, without the need for stitches.
Results
We are completely transparent about our success rates and during the last 8 years our refractive surgeon, Mr. Pillai, has carried out 8,000 LASIK treatments with a surgical complication rate of only 0.4%. Clinical research has also shown that 98.8% of patients have been satisfied with the Zyoptix treatment.
Aftercare
Directly after the treatment your eyes will be re-examined. You will then attend a series of post treatment check-ups at our practice in Cardiff.
During your first few weeks you will also need to apply eye drops.
NEW TREATMENTS FROM ADVANCE VISION CARE
IMPLANTABLE CONTACT LENSES
This is used for people who are unsuitable for laser correction or have high prescriptions. This can treat shortsighted prescriptions up to -25.00D and longsighted prescriptions up to +10.00D.
The lens works similarly to a contact lens. The difference is that the lens is placed inside your eye through a tiny opening at the top of the cornea, the lens is invisable. The only way that you, or anyone else will know that it is there, is the improvement in your eyesight. You can neither see or feel the lens once it is inside your eye. The lens is meant to remain permanently in your eye. However it can be removed if necessary-which is again a big advantage to create change if necessary.
CLEAR LENS EXTRACTION
This is for people aged 45 and above who are unsuitable for laser correction or who have high prescriptions. It can treat shortsighted prescriptions up to -25.00D and longsighted prescriptions up to +10.00D.
Here the natural existing lens is removed and replaced with a replacement corrective lens that can not only correct your prescription but also has the option of providing a multifocal lens to give you both distance vision and near sight without the use of supplementary reading glasses.
This can also be carried out by Mohamed Muhtaseb here in Cardiff Bay and we have had many successful patients delighted with the results provided by ths most complete surgical option.